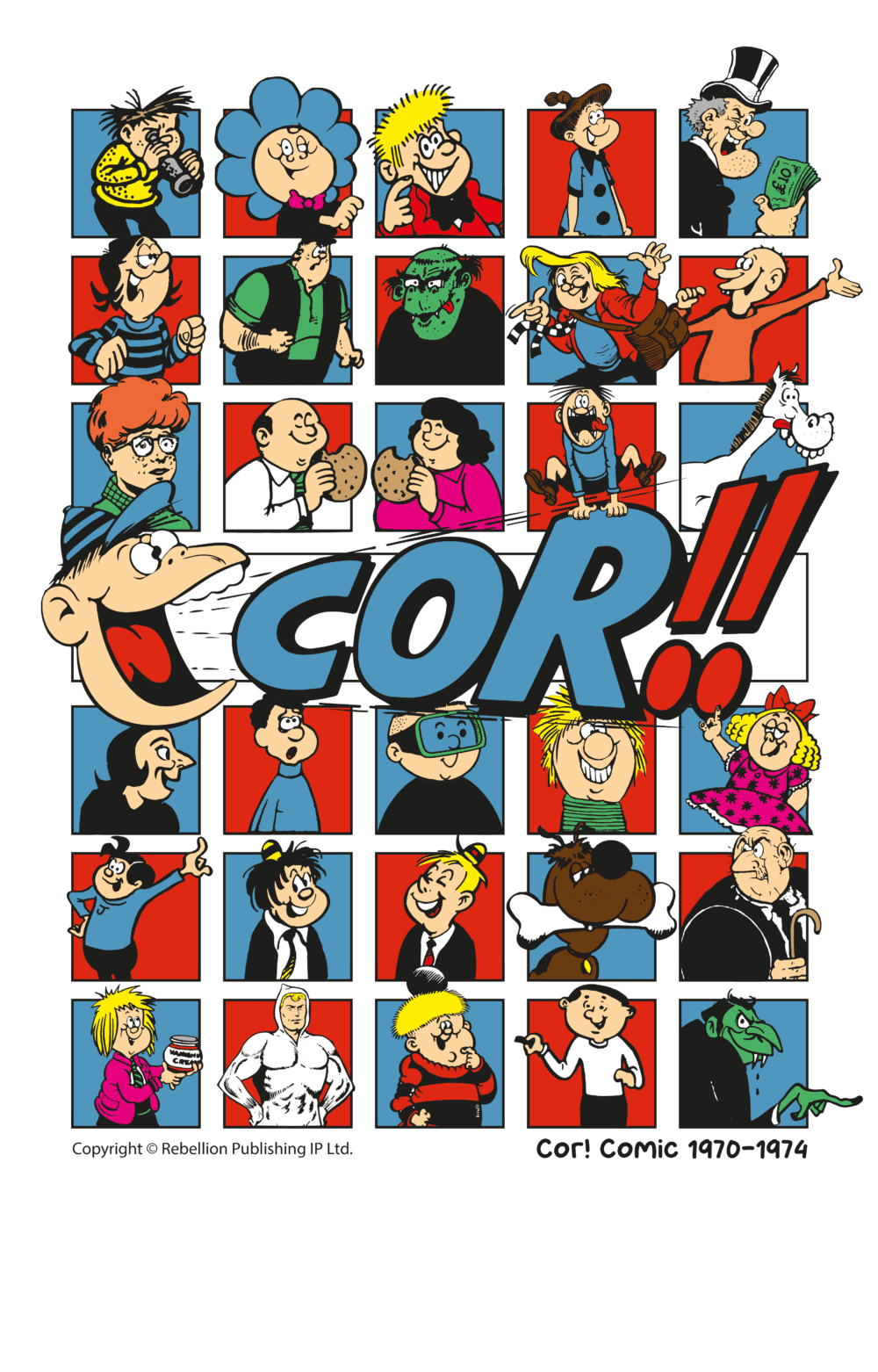 Cor Comic Characters (From Left to Right):
Terry's Tube Travels, Jelly Baby, Artful Arties, Helpful Hettie, Jasper the Grasper
Tom Boy, Donovan's Dad, Fiends and Neighbours, Tricky Dicky, Swopper Stan
Willie Bunk, The Slimms (Dad and Mum), Whacko, Night Mare
Gus the Gorilla
Benny Bendo, WIlly Worry, Aqua Lad, Chip, Teacher's Pet
Jackpott, Tony Broke and Ivor Lott, Give a Dog a Bone, Gaswork Gang Teacher
Val's Vanishing Cream, Super Spook, Football Madd, Chalky, Hire A Horror
Material: 100% cotton.
Seamless twin needle collar.
Taped neck and shoulders.
Tubular body.
Twin needle sleeves and hem.
Tear out label.
Weight: 
White 170gsm.
Colours 180gsm.