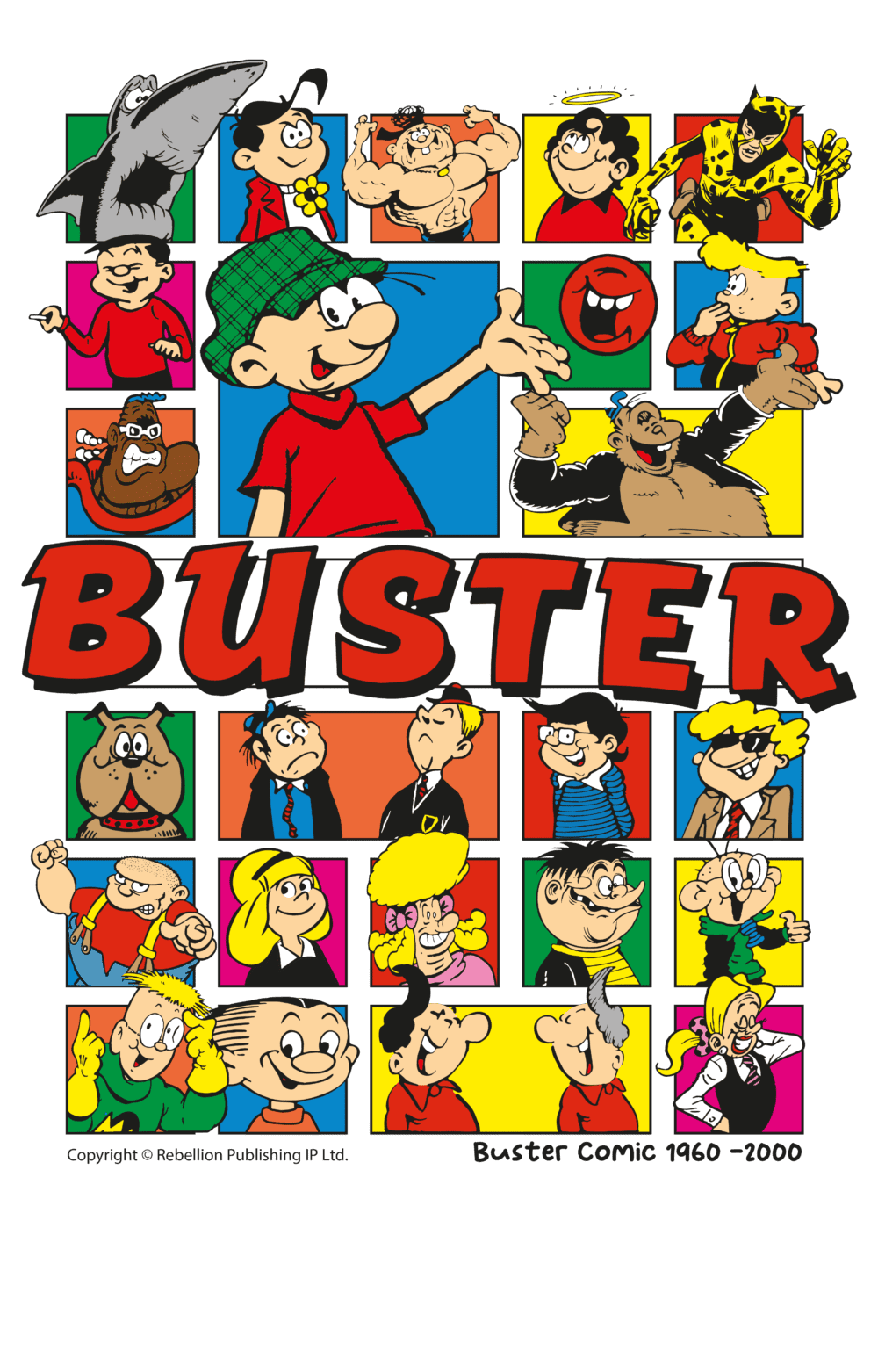 Buster Comic Characters (From Left to Right):
Gums, Joker, Prambo, Good Guy, Leopard of Lime St.
Chalky, Buster, Odd Ball, Cliff Hanger
Captain Crucial, Kid Kong
Bonehead, Ivor Lott and Tony Broke, X-Ray Specs, Young Arfur
Tom Thug, Disappearing Trix, Lucy Lastic, Faceache, Clever Dick
Mastermind, Smiler, Melvyn's Mirror, School Belle
Material: 100% cotton.
Seamless twin needle collar.
Taped neck and shoulders.
Tubular body.
Twin needle sleeves and hem.
Tear out label.
Weight: 
White 170gsm.
Colours 180gsm.