T-Shirts with tricks up their sleeves.
These shirts are more than just t-shirts. We are selling these only to amateur and professional magicians. This is a prop and utility device for routines. We have five different t-shirts design that every magician should love.
Each shirt has a print on the back of the shirt of a large playing card. This is perfect for any magician who wears a jacket and can reveal the card on the back in a fun and interesting way.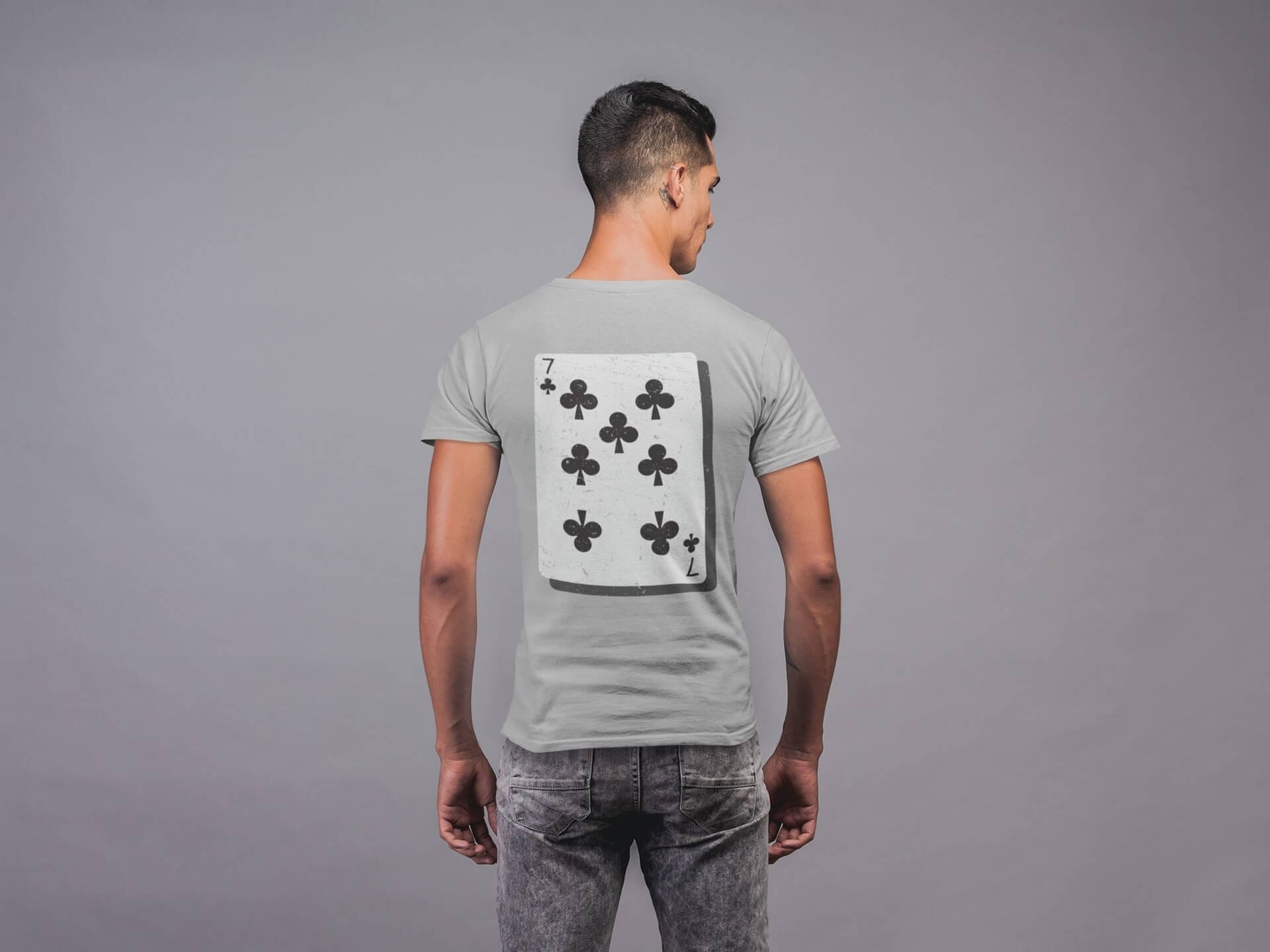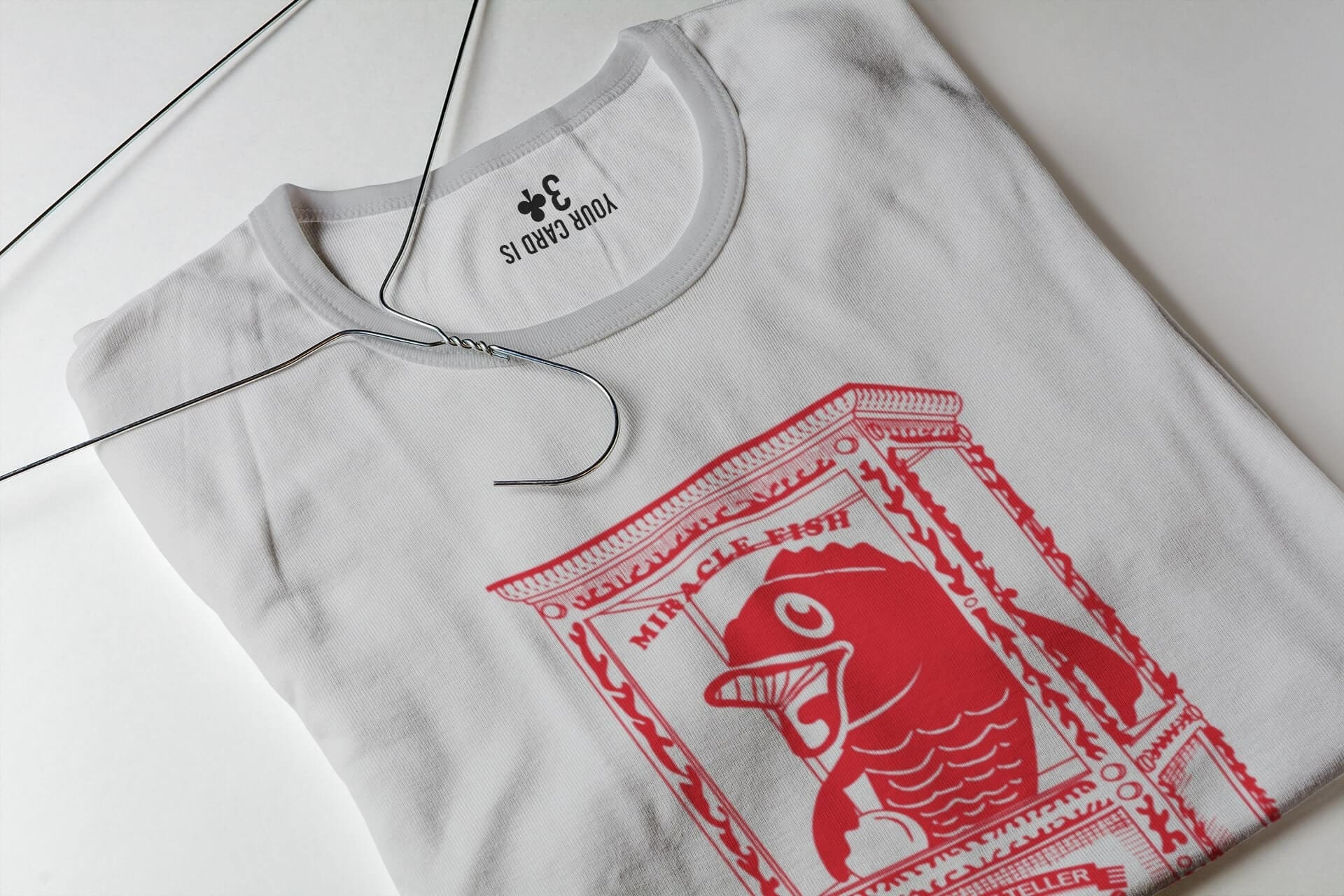 Each shirt also has a smaller prediction printed on the neck of the shirt. It's perfect to have tucked away ready for any reveal.
Every magician should have their favourite card force, and these shirts not only look great but also have two card predictions built in. We know that each magician has a favourite card they like to force, or already have props that point to one specific card, so we've made it possible to choose any playing card you want to print on the back and on the neck.
Wearing one of the shirts guarantees that you have a perfect get out in any impromptu magic routine. We can imagine it being used in close up magic, stage shows, cabaret, and even the "pipe and slippers" moment after a gig.
If there is a shirt in the rest of our catalogue you would like given the magic treatment, please contact us and we can create a custom magic shirt jut for you.