Packaging
Here at Apparel of Laughs we aim to offer the best t-shirts and gifts at the best prices. We also want to do the best for the environment. We don't want our packaging hanging around for years to come. That is why all our packages are plastic free.
This is what our printers said about the new plastic free packaging:
"The paper postal mailing bags are manufactured from responsible, sustainable sources to comply with FSC® certi­fica­tion. The paper is both compostable and degradable, and paper mailers can be easily recycled, making this an extremely eco-friendly option. The weather-proof parcel protects its contents as well as our old plastic mailing bags, and through testing we've found it holds its shape very well and arrives in a great condition."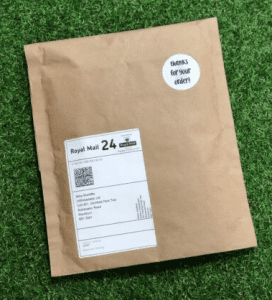 ​
T-Shirts
We also attempt to use ethical t-shirt brands for all our apparel products. At the moment we use two t-shirt brands to print on.
The first of these, Gildan, are a brand many people will have heard of. They manufacture their shirts in Rio Nance, Honduras, and the Caribbean. In a 2019 ethical fashion report, Gildan were giving the rating of A-. The report grades companies, from A to F, on the strength of their systems to mitigate against the risks of forced labour, child labour and worker exploitation in their supply chains, as well as protect the environment from the harmful impacts of the fashion industry.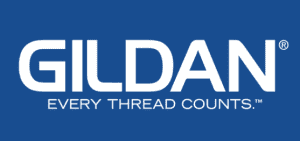 We believe  this brand offers a great product with good ethics to back it up. We hope you think so too.
Printing
We also want our printing to be as ethical as possible. That is why all our printing is done in the UK. This means any UK order will not involve long and polluting journeys before you receive your item.
The inks used in the printing process are vegan and eco friendly meaning:
No toxins in the ink.
No animal by-products used to create the ink, and not tested on animals.
Safe for use on products for both adults and children.
OEKO-TEX® certified.
If you have any further questions about the ethics and sustainability of our products please don't hesitate to contact us at info@appareloflaughs.co.uk.