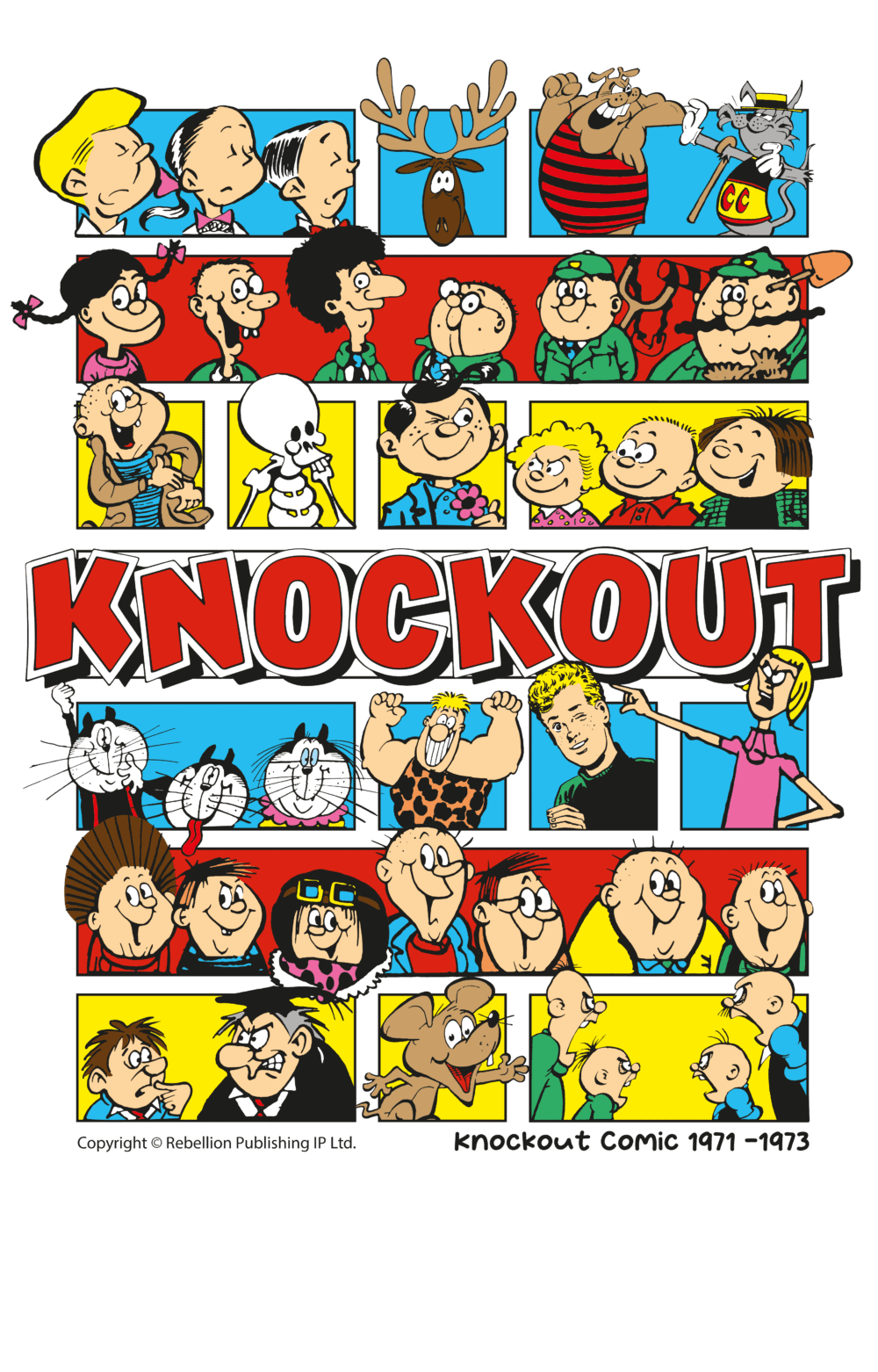 Knockout Comic Characters (From Left to Right):
The Toffs, Moose, Hot Dog and Cool Cat
The Group (Luvvy, Stupid, Ringo, Brain, Shorty, Fatso)
Pete's Pockets, Boney, Joker, The Toughs
The Kats, Beefy Brawn, Sunny Storm, Fuss Pott
The Super Seven (Consisting of Windy, Wheels, Dead Eye Dick, Thunderball, Stinker, Booter and Whistler)
Son of Sir, Housey Mousey, Beat Your Neighbour
Material: 100% cotton.
Seamless twin needle collar.
Taped neck and shoulders.
Tubular body.
Twin needle sleeves and hem.
Tear out label.
Weight: 
White 170gsm.
Colours 180gsm.