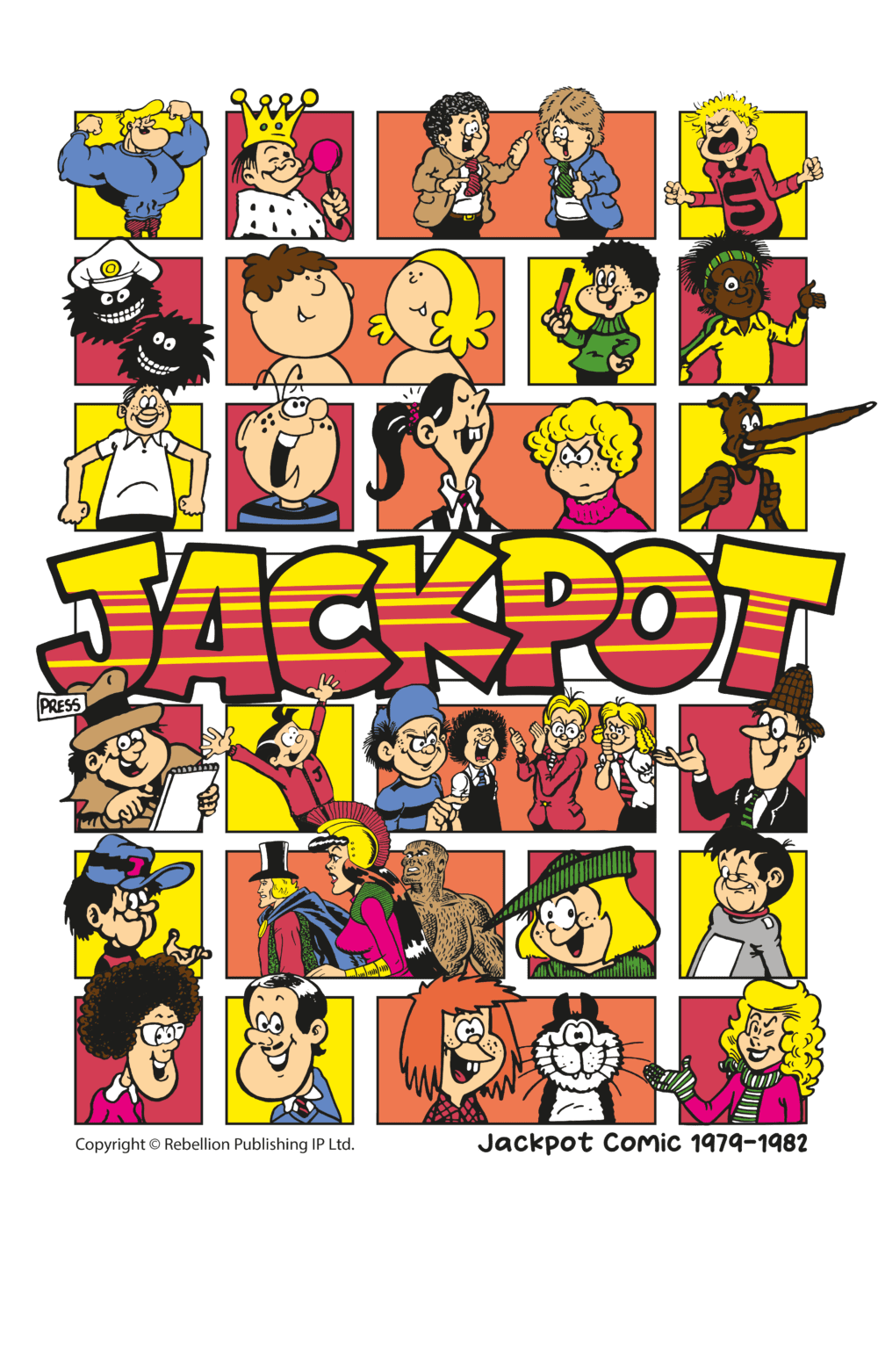 Jackpot Comic Characters (From Left to Right):
Full O' Beans, Kid King, Teeny Sweeney, The Incredible Sulk
Gremlins, Adam and Eva, Laser Eraser, Sporty
Little and Large Lenny, Shrimp, Milly O'Naire and Penny Less, Marathon Mutt
Scooper, Jackpott, Class Wars, Sherlock Jnr.
Jake's 7, The Amazing Three, Robin Good, Robot Smith
Ma Winner, Dad Winner, Richie Wraggs and Lucky, Angel
Material: 100% cotton.
Seamless twin needle collar.
Taped neck and shoulders.
Tubular body.
Twin needle sleeves and hem.
Tear out label.
Weight: 
White 170gsm.
Colours 180gsm.