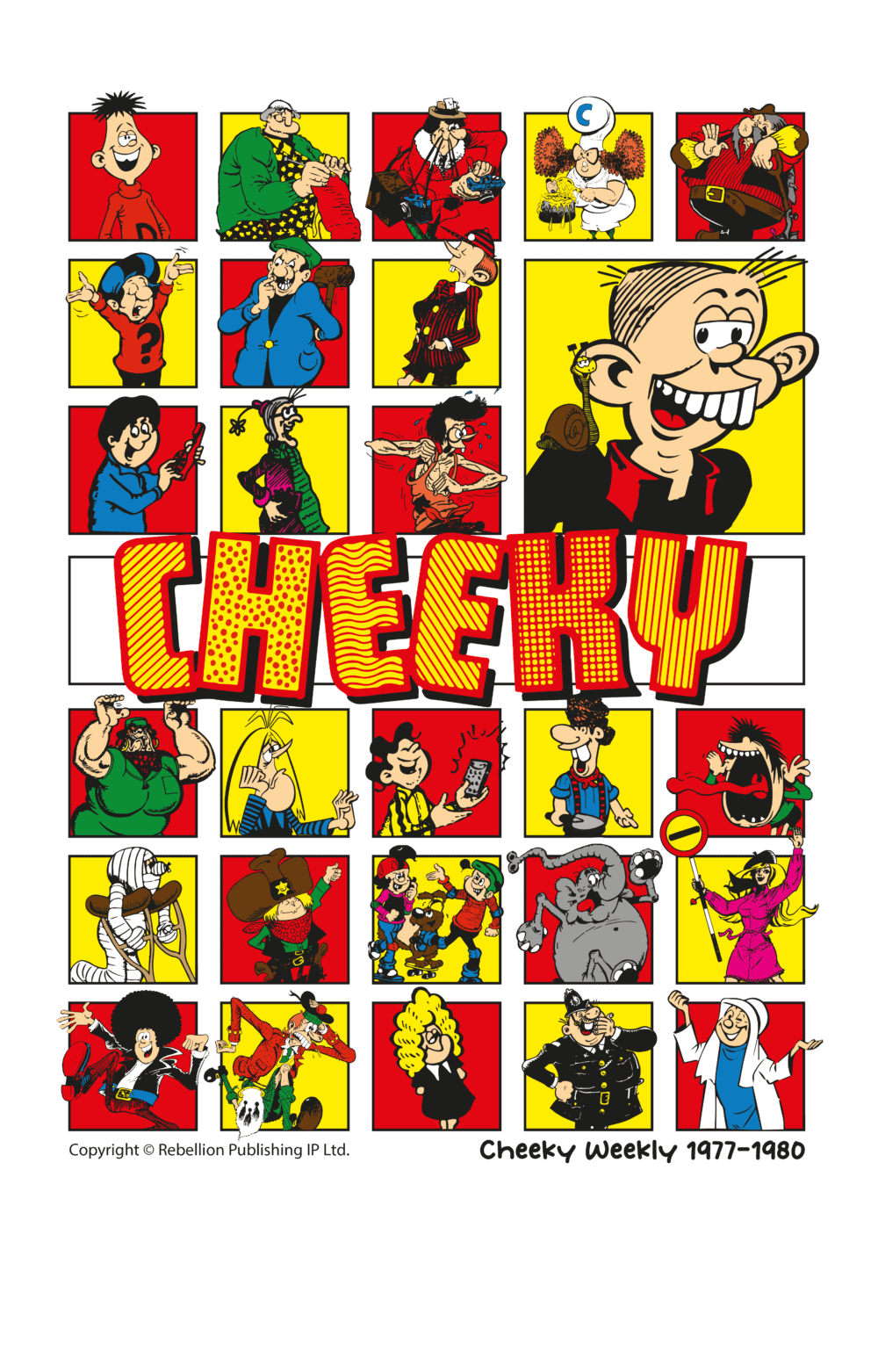 Cheeky Comic Characters (From Left to Right):
Disaster Des, Granny Gumdrop, Flash Harry, Auntie Daisy, Dan Dan
Why Dad Why (Son and Dad), Posh Claude, Cheeky
Ringer Dinger, 6 Million Dollar Gran, Jogging Jeremy
Ursula, Gloomy Glad, Calculator Kid, Paddywack, Yikky Boo
Bump-Bump Bernie, Six Gun Sam, Skateboard Squad, Elephant, Lily Pop
Disco Kid, Hamish, Libby, Constable Chuckle, Mustapha Million
Material: 100% cotton.
Seamless twin needle collar.
Taped neck and shoulders.
Tubular body.
Twin needle sleeves and hem.
Tear out label.
Weight: 
White 170gsm.
Colours 180gsm.