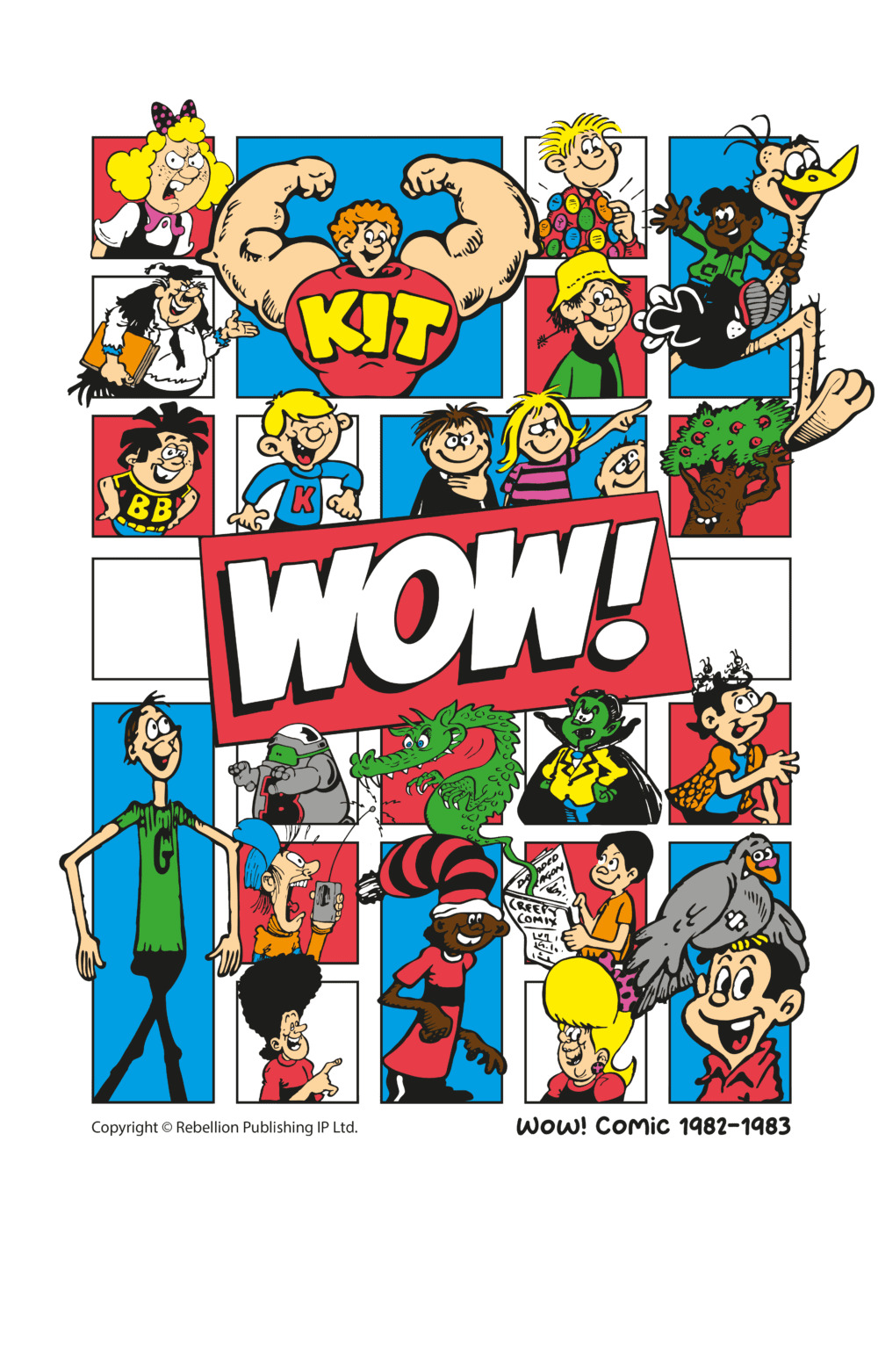 Wow! Comic Characters (From Left to Right):
Penny Dreadful, Spare-Part Kit, Barney's Badges, Ossie
Teacher from Shipwreck School, Country Cousin
Boy Boss, Kid Comic, The Goodies, Family Tree
Gulliver's Troubles, Bleep!, Dragon from Creepy Comix, Hi De Hi Hi De Hooooo, Adam and his Ants
KBR Radio, Cyril Breeches, Creepy Comix, Bill and Coo
Glenn Doddle, Dora Dribble
Material: 100% cotton.
Seamless twin needle collar.
Taped neck and shoulders.
Tubular body.
Twin needle sleeves and hem.
Tear out label.
Weight: 
White 170gsm.
Colours 180gsm.