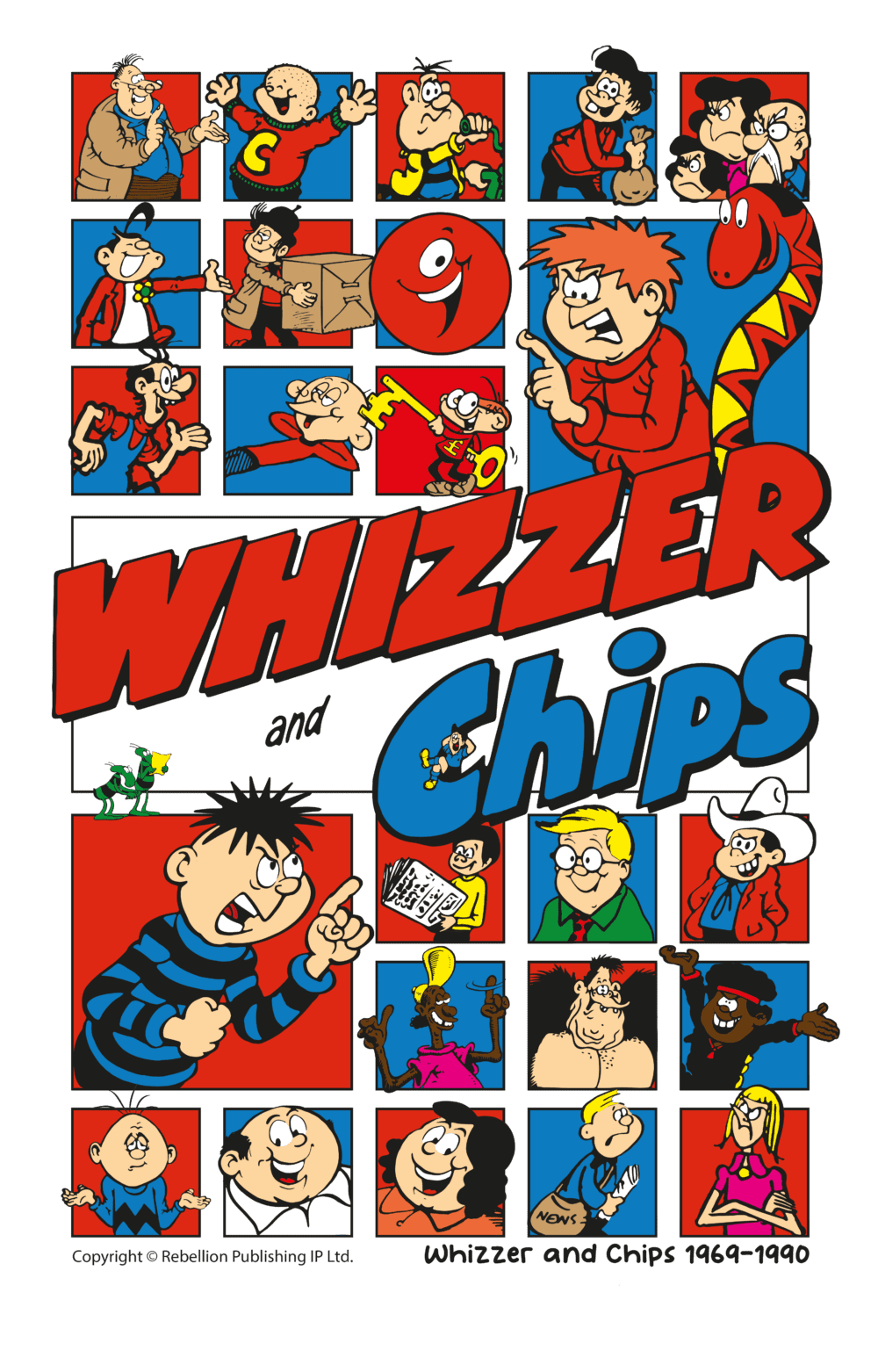 Whizzer and Chips Characters (From Left to Right):
Mr. Bloggs, The Champ, Memory Banks, Sweet Tooth, Happy Families
Joker, Bloggs Jr. , Odd Ball, Sid and Slippy the Snake
Timothy Tester, Lazy Bones, Tiny Tycoon
Loony Martians, Sammy Shrink
Shiner, Creepy Comix, Wear Em Out Wilf, Junior Rotter
Watford Gapp, Guy Gorilla, Phil Fitt
Loser, The Slimms (Dad and Mum), Paperboy, Fuss Pot
Material: 100% cotton.
Seamless twin needle collar.
Taped neck and shoulders.
Tubular body.
Twin needle sleeves and hem.
Tear out label.
Weight: 
White 170gsm.
Colours 180gsm.