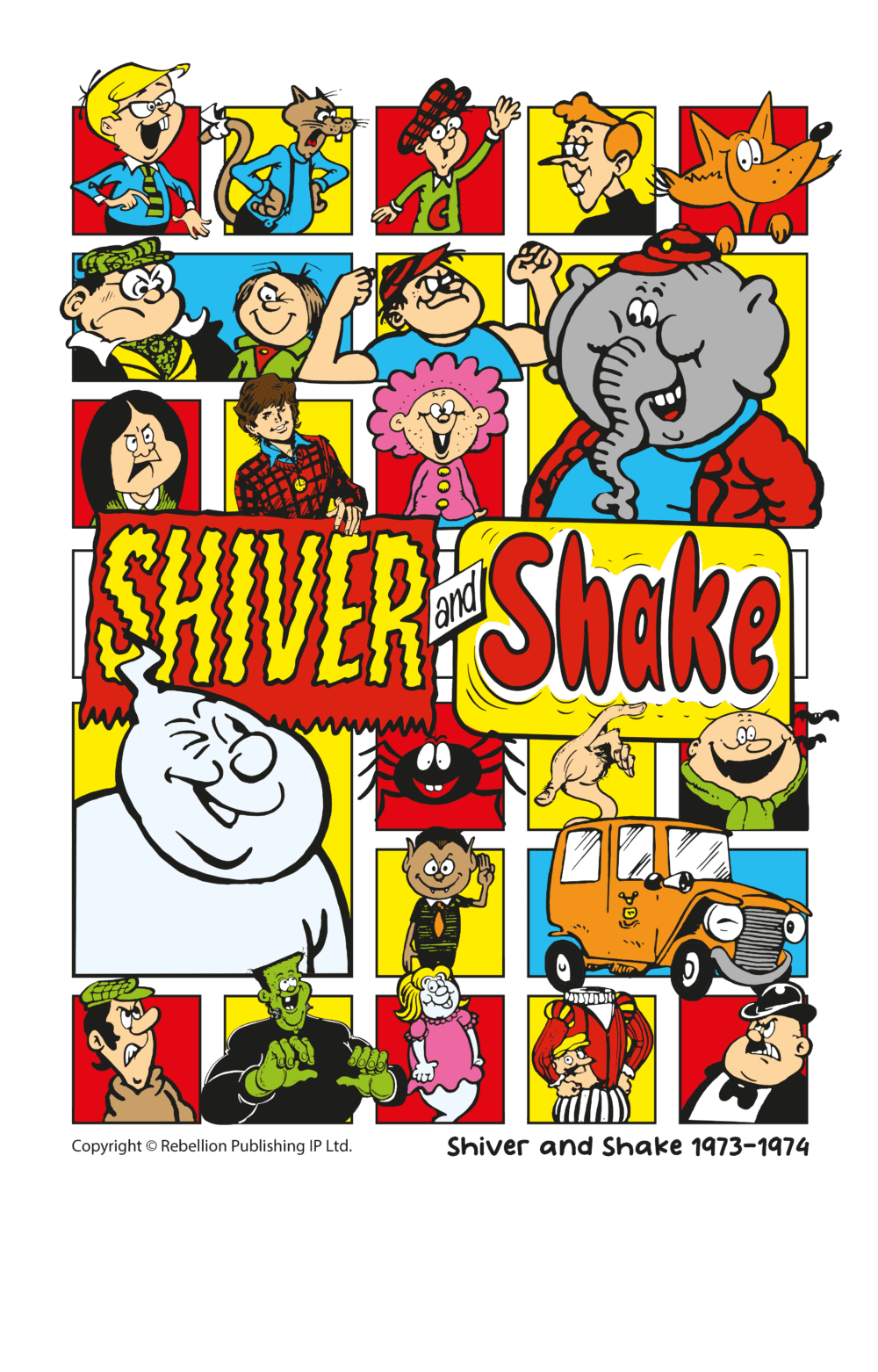 Shiver and Shake Comic Characters (From Left to Right):
Percy the Peacemaker, Blunder Puss, Clever Cloggs, Softy Centre, Desert Fox
Lolly Pop (and Son), Tough Nutt, Shake
Moana Lisa, Toby's Timepiece, Sweeny Toddler
Shiver, Webster, The Hand, Grimly Fiendish
Freddie Fang, Creepy Car
Ghoul Getter Jr. , Frankie Stein, Ghouldilocks, Headless Harry, Ghoul Getter Snr.
Material: 100% cotton.
Seamless twin needle collar.
Taped neck and shoulders.
Tubular body.
Twin needle sleeves and hem.
Tear out label.
Weight: 
White 170gsm.
Colours 180gsm.