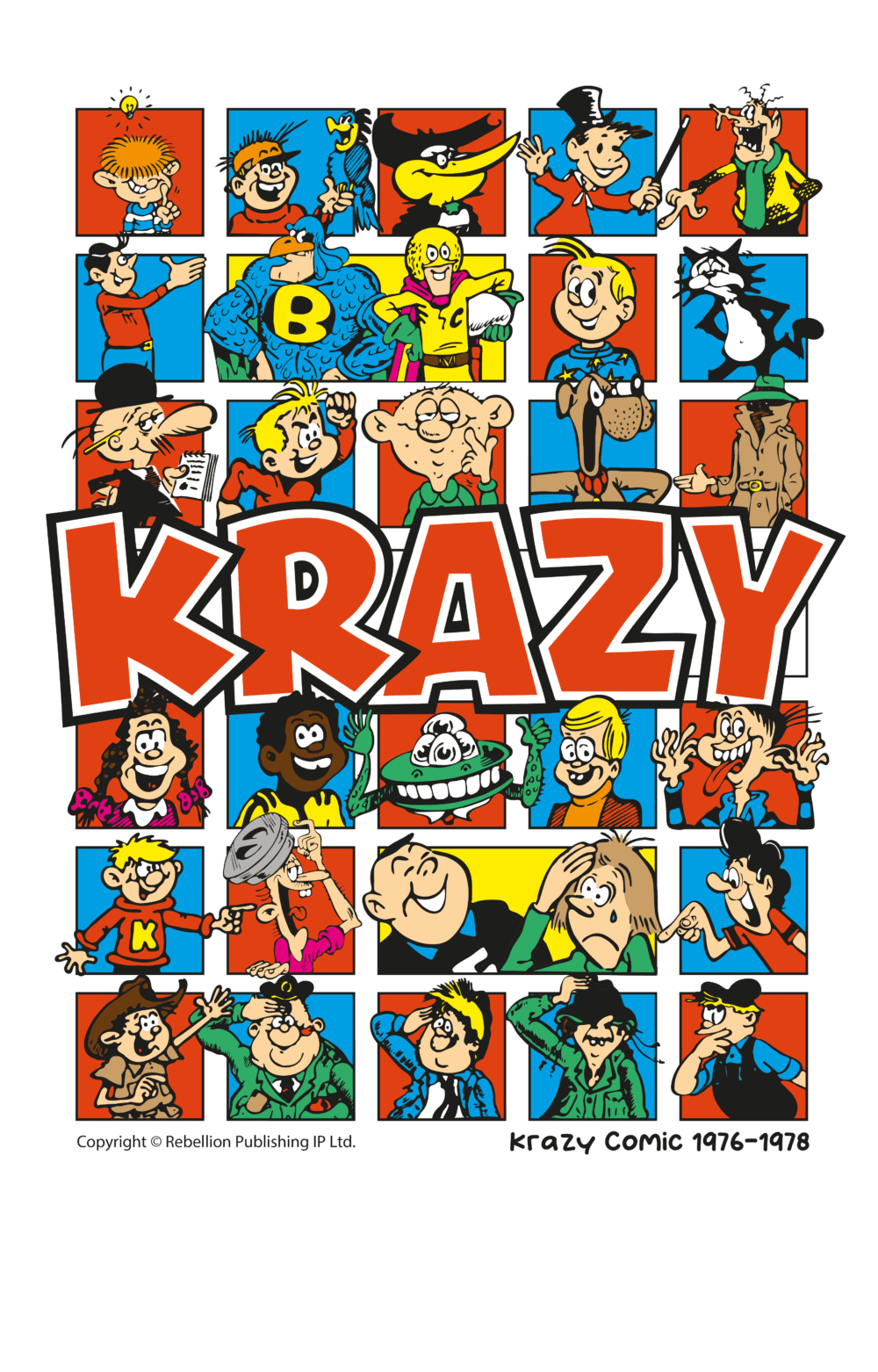 Krazy Comic Characters (From Left to Right):
Smart Alec, Ed and Blue, Duck Turpin, Ray Presto, Pongalongapongo
Handy Andy, Birdman and Chicken, Micky Mimic, Scaredy Cat
Detective Fumbly, The 12 1/2p Buytonic Boy, Sticky, Paws, Hit Kid
Liz, Sporty, Freaky, Brainy, Cheeky (The Krazy Gang)
Kid Comic, Oi!, Fit Fred and Sick Sid, Kelly
Big Game Hunter, Private Podge, Reggie Mental, Nutt Shell, Tim
Material: 100% cotton.
Seamless twin needle collar.
Taped neck and shoulders.
Tubular body.
Twin needle sleeves and hem.
Tear out label.
Weight: 
White 170gsm.
Colours 180gsm.